What Are The Steps For Installing Stage Lighting Truss Systems?
[2019-06-04]
With the development of the times, many of today's stages have been built with Stage Lighting Truss Systems, so what steps does it have during installation? As a Mobile Stage Supplier, let's take a look at it.
1. First place the four bases in the approximate position on the ground, fix the head to the base with screws, and place the square sleeve on the inverted head.
2. First connect the required beams and connect the ends of the beam to the two square sleeves on each side. At this point, the beam members are assembled on the ground.
3. Lay the column truss flat, then screw one end onto the counter head, screw the other end to the cross arm, and hang the hoist and cross arm. The function of the hoist is to raise the beam truss to the bottom.
4. Some people put the column truss slowly together, be careful not to push the column hard, and then fix the screw above the head.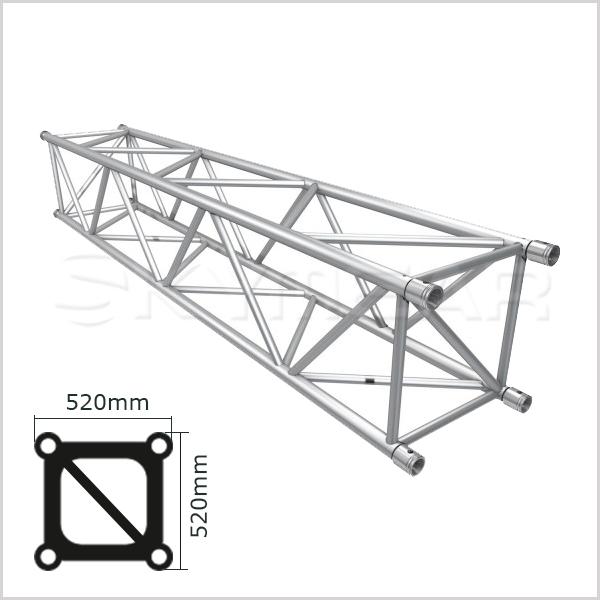 5. After the column is installed, hook the hook below the hook to the lower beam.
6. Four people shake the cranes together and stop at the predetermined height.
7. Check if the four bases are level. The diagonal strut extension rod is fixed to the base. Then tighten the diagonal support and one end of the column and tighten the other end with the extension rod of the base so that the light holder is completed.
8. After the Stage Lighting Truss Systems is built, four safety diagonal supports (four vertical columns and 16 diagonal supports) should be installed on each column.
9. It is not recommended to carry out outdoor construction in bad weather.
10. It is not recommended to build two gantry frames for any column. If it is built, it must be safely supported. The struts are fixed around the struts and the base is fixed in weight. If necessary, pull the wires over the column and secure it to the floor.
If you would like to know more about Stage Lighting Truss Systems, please visit our website for information.