How To Distinguish The Quality Of Aluminum Truss? 1
[2019-04-29]
With the continuous development of network technology, a large number of stage truss manufacturers have appeared on the network. Therefore, some unscrupulous merchants will write inferior aluminum trusses as high-quality products, and the use of inferior stage trusses will have great security risks. As an Aluminum Lighting Truss Expoter, we will teach you how to distinguish between the quality of Aluminum Truss.
Any product that has a place in the market will always have its own unique place. In general, high-quality aluminum alloy trusses are welded finely, and the weld lines are fish scales, and the dimensions are accurate. There is no possibility that the screw holes are not aligned or the trusses and accessories are not matched. The inferior aluminum alloy truss is rough and the shape is not neat. The welding points are large and small, and the solder joints are like a small hill. It is not beautiful at all.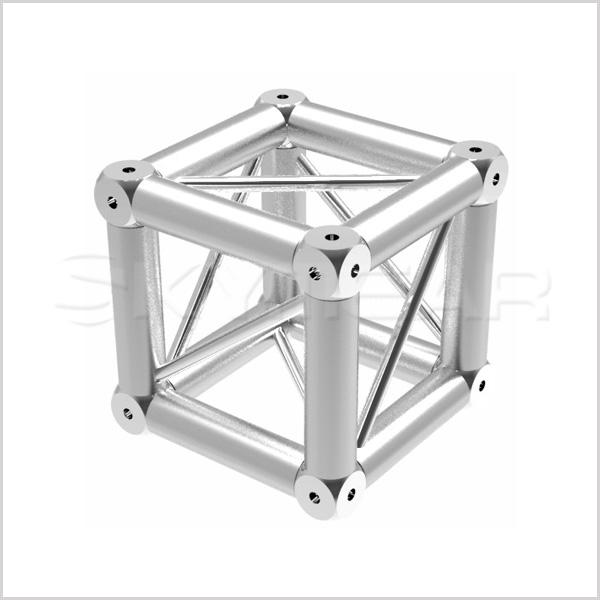 High-quality Aluminum Truss are generally packaged in bubble bags to ensure that the product does not wear out during transportation; and inferior aluminum trusses are packaged in plastic bags that are prone to wear during transport. High-quality Aluminum Truss are welded with plugs on both ends, which will increase the strength of the truss itself; while the inferior Aluminum Truss are empty at both ends, neither aesthetically pleasing nor high-strength, impact on the end face It is easy to deform.