Aluminum LightingTrusses Make Stage Construction Easier
[2019-03-18]
Aluminum Lighting Trusses can save the processing cost of products, so that consumers can have more ideal price choices; in the process of assembly and disassembly, the advantages are obvious, and the time for assembling the stage can be reduced to the greatest extent. The appearance of Aluminum LightingTrusses is convenient for entertainment life. Make the stage construction easier.

The structure of Aluminum LightingTrusses is closely designed and will be designed differently depending on the location. Aluminum LightingTrusses accessories are the materials that can't be lacked in the stage. Aluminum LightingTrusses has become a common metal frame in life. The high-quality aluminum alloy metal is cut at high temperature to ensure the uniformity of the material and make the surface of the frame smoother.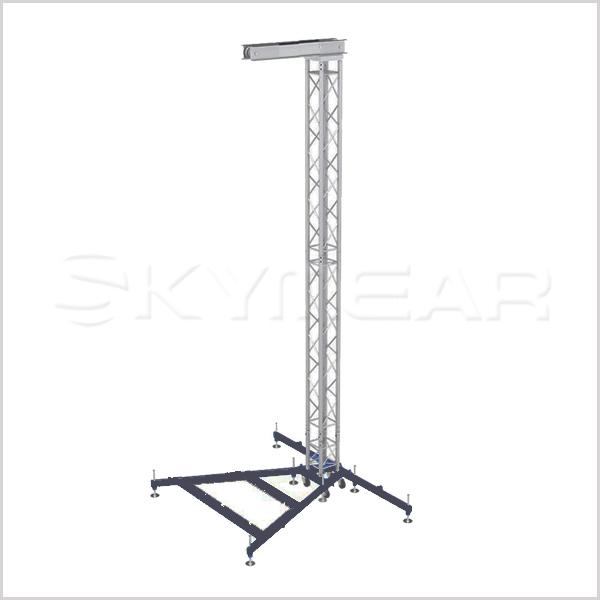 Since the screen and the stage are mostly built outdoors or in other complicated environments, in order to ensure that the Aluminum LightingTrusses can be used in life for a long time, a thin protective film is added on the surface to prevent the surface of the frame from rusting and rot. Protects Aluminum LightingTrusses.
As an Aluminum Trusses Supplier, our company offers a variety of stage shelves, including Aluminum Roof Truss, Aluminum Stage Truss and Box Truss Design. If you are interested in our products or have any questions, please contact us.